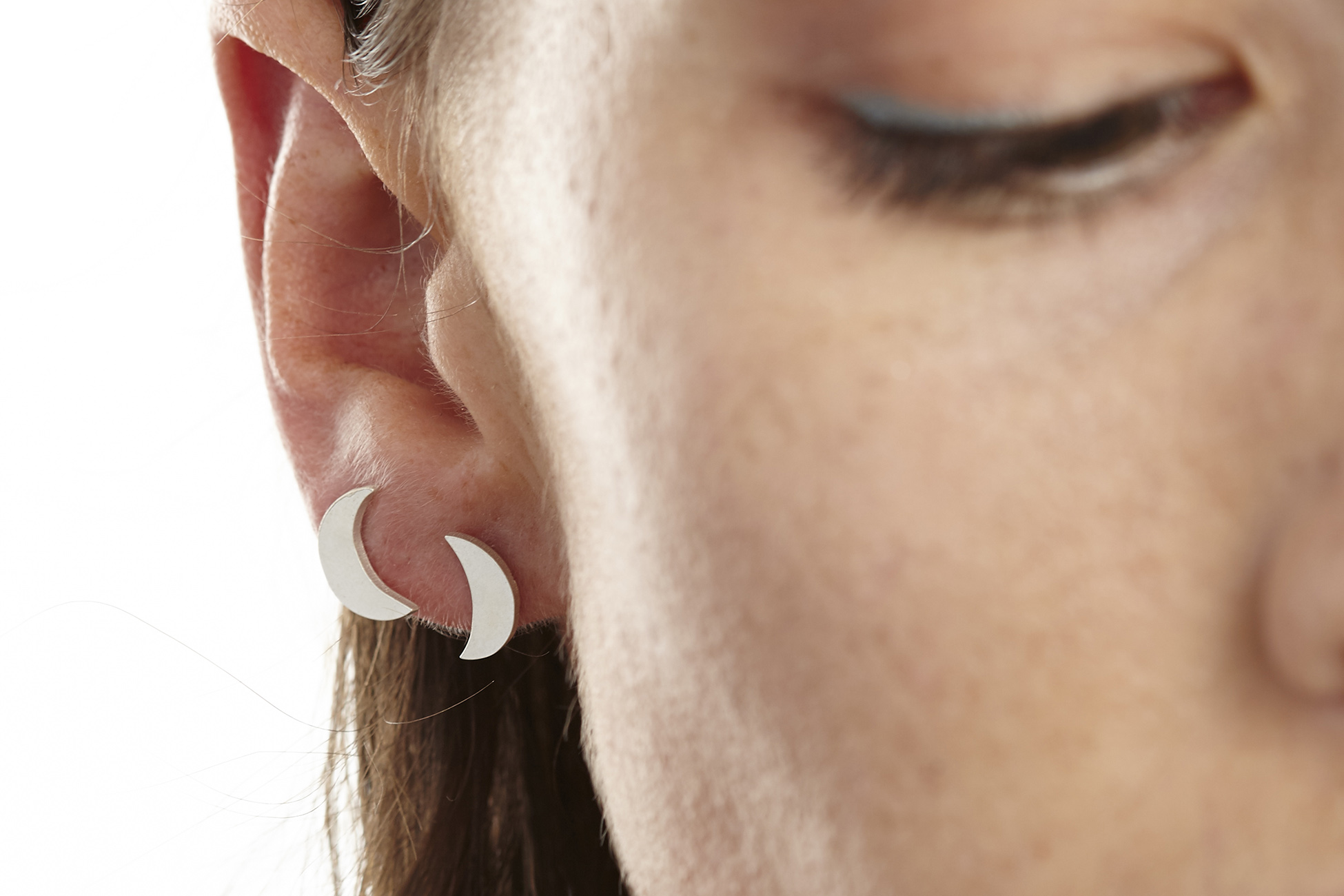 Crescent Studs
Crescent studs are cut from 18 gauge sterling silver sheet and soldered to sterling silver posts.
Posts are 3/8" (1 cm) long.
Crescents come in two sizes which are often paired together:
1/4" (0.75 cm) wide x 3/8" (1 cm) long
3/8" (1 cm) wide and x 1/2" (1.25 cm) long

Please specify in the "Notes to Seller" section at checkout if you prefer the two studs to be the same size and whether you want the smaller or larger size.
Available in sterling silver.